Skull father Christmas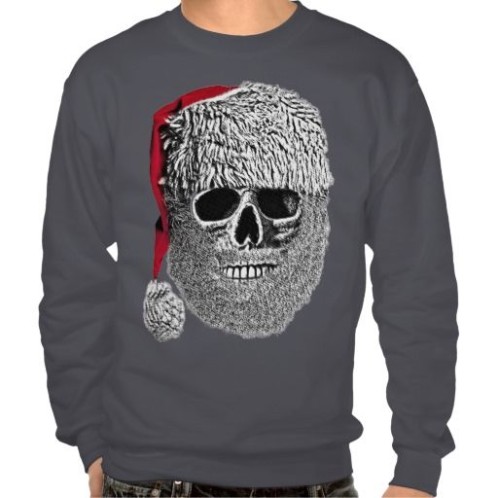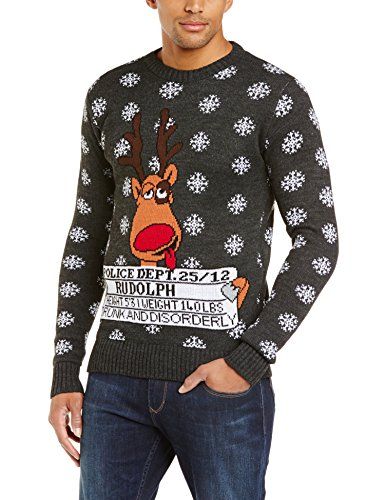 We love this charcoal marl Rudolph jumper showing a drunk and disorderly reindeer. This seasonal sweater is stylish and fun. A 100% acrylic material. Not recommended for formal occasions but strut your stuff in this casual classic yet contemporary Xmas sweater. Wear with slimfit denims and robust leather boots to complete the look. Women love a naughty boy – buy before stocks run out!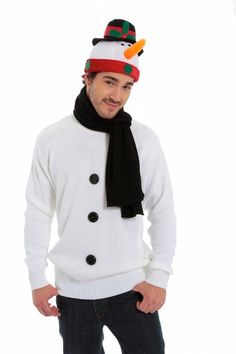 Re-live your Aled Jones childhood memories and walk in the air.
We're walking in the air
We're floating in the moonlit sky
The people far below are sleeping as we fly
I'm holding very tight
I'm riding in the midnight blue
I'm finding I can fly so high above with you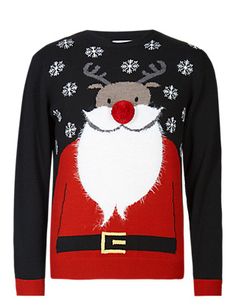 Father Christmas, reindeer, fluffy beard AND Pom Pom nose… This jumper has it all!