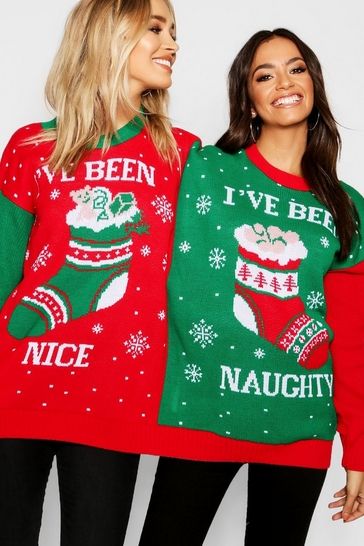 Can't decide what to wear or where to go? Share a jumper with your bestie… now you can go everywhere together.
View other two person jumpers here.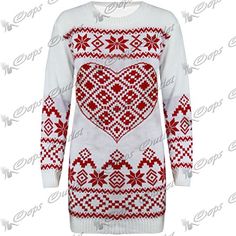 Want to wear something a little different this Christmas. This lovely jumper will do the trick. Subtle and sophisticated, this long line, slimming, Christmas jumper features a festive heart motif and additional snowflake motifs on the front and sleeves. A great buy at a purse friendly price!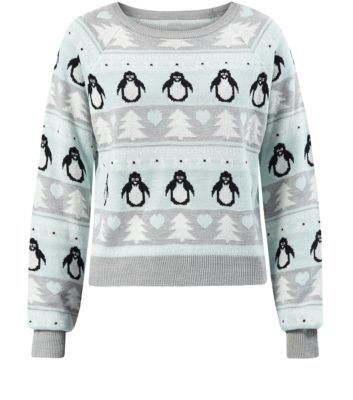 We're loving the minty green twist to this very Christmassy penguin jumper. It's properly festive but a little bit different too.