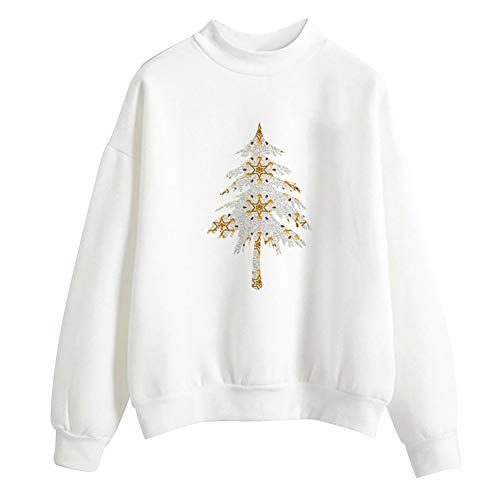 Grab a bargain this festive season with this Christmas tree sweatshirt. It even sparkles – go'arn, it's only a few quid on Amazon!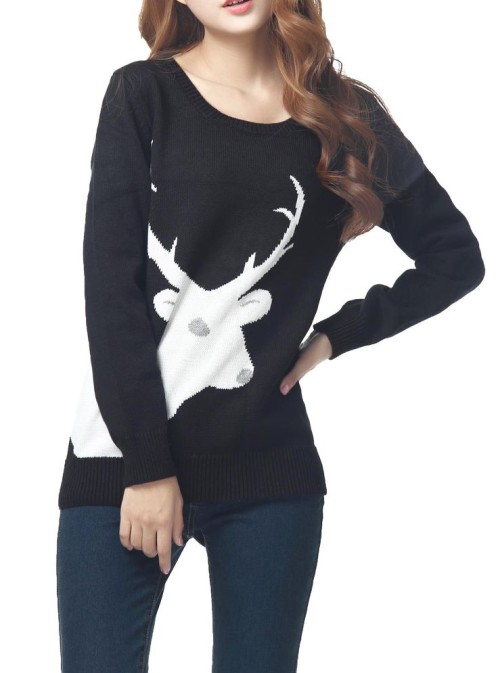 Novelty jumper a bit too much for you? Then why not try this classy deer head number. You can get involved in the Christmas jumper scene without wearing a baggy Santa number.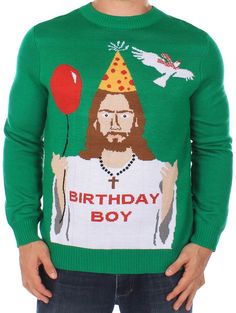 Unisex "Birthday boy" Christmas jumper – a little tongue-in-cheek celebration of Jesus's Birthday celebrations. Green jumper featuring Jesus, party balloons, a birthday hat and a dove wearing a scarf.