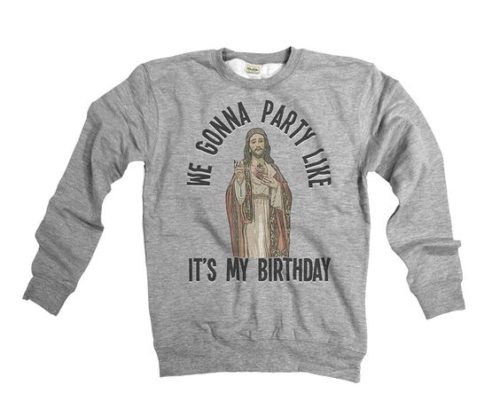 Oh yeah, we gonna party! We gonna party like it's my Birthday!!
Go, go, go, go go, go, go, shawty

It's your birthday

We gon' party like it's yo birthday

We gon' sip Bacardi like it's your birthday

And you know we don't give a f*dge

It's not your birthday!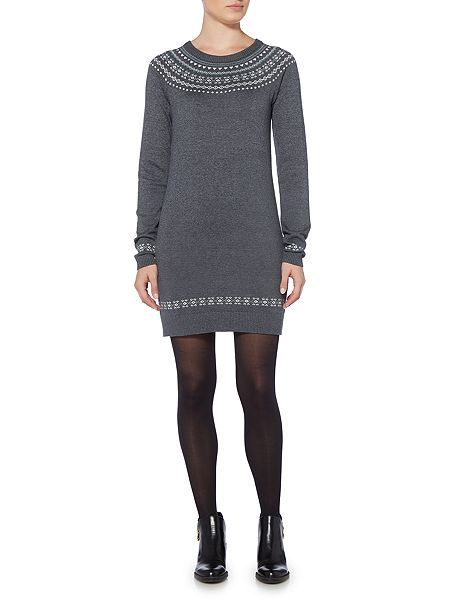 Our favourite style of jumper (fairisle) combined with a dress – yippee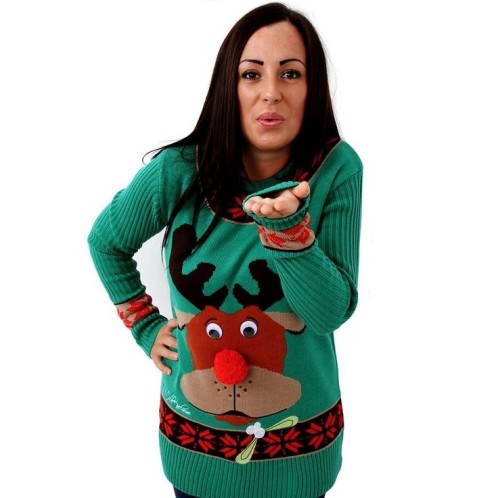 This sweater has everything going for it! It is a limited edition, with hand stitched applique details and embellishments. The subliminal message shows the reindeer with wobbly moving eyes and pom pom nose clutching a sprig of mistletoe in his mouth – you are bound to get noticed and cuddled wearing this great acrylic sweater – in sizes 8-22.
View this Christmas Jumper on the Not on the High Street website