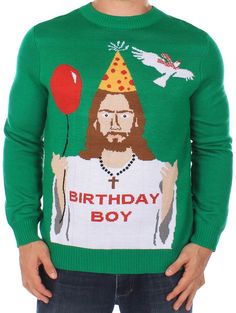 Unisex "Birthday boy" Christmas jumper – a little tongue-in-cheek celebration of Jesus's Birthday celebrations. Green jumper featuring Jesus, party balloons, a birthday hat and a dove wearing a scarf.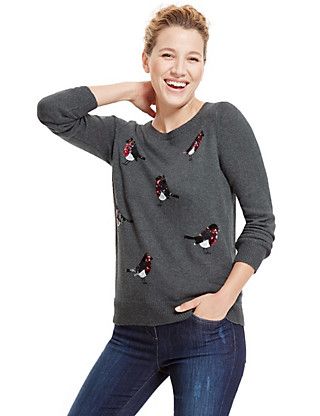 The early bird catches the worm with this festive jumper … Get up, get out and get online shopping!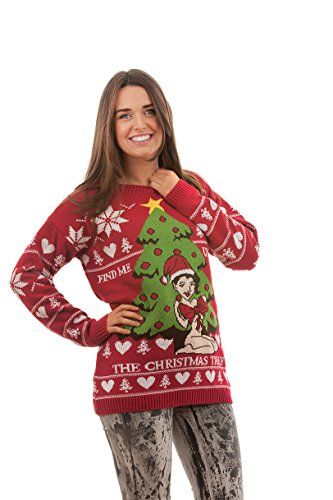 Get Santa all in a fluster with this rude little number – find me under the Christmas tree sweater. Girl wearing a bobble hat and big bow on a red knitted jumper. Made in Britain.