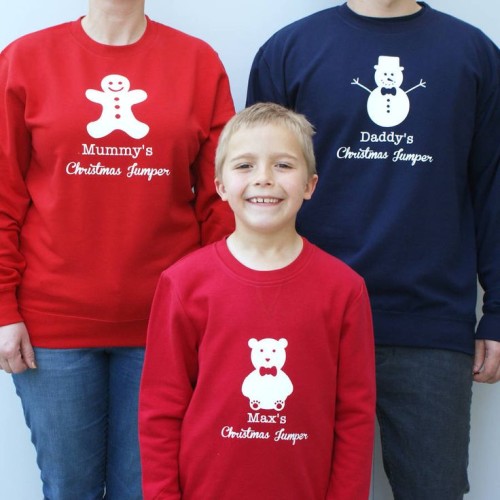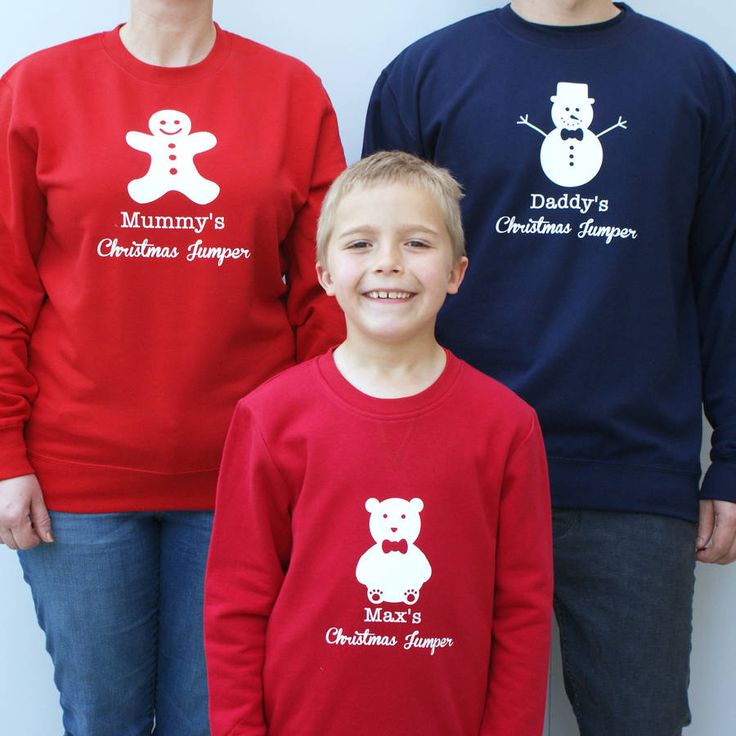 Christmas jumpers are the perfect gift for Christmas! You can personalise with your choice of name and phrase for example 'Isaac's First Christmas', or Daddy's Christmas Jumper we can print anything you choose!
What a lovely christmas gift for everyone to wear over the Christmas season. You could also personalise the jumpers with something funny like 'Dad says Baa Humbug!' or 'sshhh Grandad's sleeping!'
View these Christmas Jumpers on the Not on the High Street website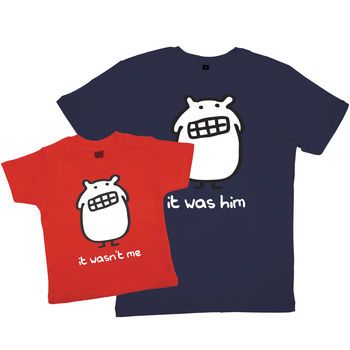 OK so they are not Christmas jumpers. Hey they are not even jumpers. But, we do love these  – "It wasn't me, It was him" father and son matching t-shirts.
View this Christmas Jumper on the Not on the High Street website